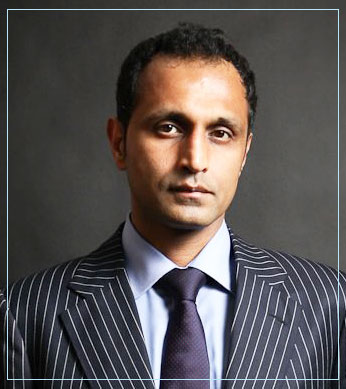 Mr Paul Flora
BSc(Hons), MBBS, MRCS, FRCS(GenSurg), MSc
Consultant General & Vascular Surgeon
Harpaul (Paul) is a Consultant Vascular surgeon with a special interest in endovascular and advanced laparoscopic, or keyhole, surgery. He qualified from The London Hospital Medical College, University of London, in 1995. He achieved a distinction in his Masters in Surgery and went on to train throughout the major vascular centres in London.
He went on an advanced laparoscopic fellowship in Hong Kong sponsored by Ethicon and the Circulation Foundation prior to taking up his appointment as a Consultant Surgeon at St Barts and The Royal London NHS Trust in 2007. He has published widely within Vascular and General surgery literature and has presented his work both nationally and internationally. He remains actively involved in teaching both at undergraduate and postgraduate level He has a wide-ranging busy clinical vascular practice as well as holding roles in senior management.
His interests are in minimally invasive surgery; in particular, endovascular aortic aneurysm surgery and he is currently developing laparoscopic and thoracoscopic techniques in vascular surgery. He was the first surgeon in the UK to perform the Barostim procedure for the regulation of hypertension. He also has specific interests in varicose veins (EVLT, Venefit, and glue) deep venous disease, carotid disease, stroke, diabetic foot disease, peripheral arterial disease, Thoracic outlet syndrome and vascular tumours.
He continues to maintain an interest in General Surgery.
He has appeared on various radio shows, the BBC news and Mail on Sunday.
He is now the director for AAA screening program in North East London and overall Clinical network director for vascular surgery in Barts Health NHS Trust.
Clinical interests:
Mr Flora has particular interest in the following:
General surgery
All types of minor surgery including skin, subcutaneous, ingrowing toenails and microsclerotherapy
Hernia treatment and surgery
All abdominal wall hernias treated with conventional and laparoscopic techniques
Vascular Surgery
Varicose veins and thread veins: EVLT and VNUS treatments; injection sclerotherapy
Carotid artery disease
Aneurysms All aortic and peripheral aneurysms using both key hole and conventional open techniques Aneurysm screening
Peripheral arterial disease
Leg pain - internittent claudication, Popliteal Artery Syndrome
Leg ulceration
Leg swelling-DVT, Venous insufficiency, Lymphoedema
Pelvic pain-Venous congestion
Upper limb pain-Thoracic outlet syndrome
Hyperhidrosis or excessive sweating: Scalp,Axillary,Palmar
AV malformations/ other vascular tumours Soft tissue swellings and masses Lumps and bumps to limbs, torso and neck
Endocrine Surgery
Thyroids, Parathyroids and Adrenals
Current Appointments
Consultant Surgeon, St Bartholomew's Hospital and The Royal London NHS Trust
Honorary Senior Lecturer, QMWUL
Director for AAA screening program in North East London
Clinical Director of Vascular surgery at Barts Health NHS trust
Network Director of Vascular surgery at Barts Health NHS trust
Clinical Director of Vascular surgery at Barts Heart Centre, Barts Health NHS trust
Steering group for laparoscopic AAA repair
Member of:
Association of Laparoscopic Surgeons of GB and Ireland
Fellow of the Royal College of Surgeons of England
British association of endocrine and thyroid surgeons
British Hernia Society
Vascular Society