In the News
18-Year-Old Girl Undergoes Scoliosis Surgery on Live TV
Last night (10 April 2019), 18-year-old Chloe Donhou from Essex underwent spinal fusion surgery to correct her 60+ degree scoliosis. This wouldn't normally be headline news - scoliosis affects approximately 3% of the population, and countless spinal fusion procedures are carried out worldwide each year - but Chloe's operation was noteworthy because it was televised.
Click here to know more.
Teenager to undergo life-changing spine operation that Princess Beatrice had
TOMORROW night teenager Chloe Donhou will be wheeled into an operating theatre to undergo surgery that will transform her body and her life.
Click here to know more.
Watch Prof. Arun Ranganathan live as he performs procedures in real time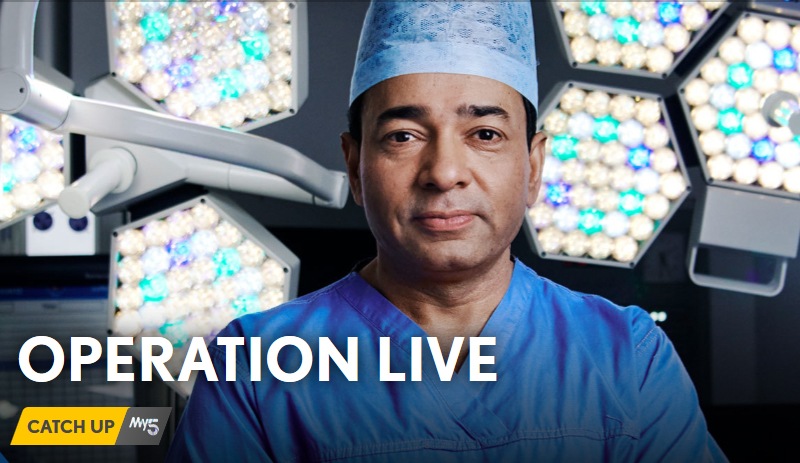 Prof. Arun Ranganathan will be on Operation:Live which will air on Channel 5 at 10pm on Wednesday, 9th April. Stay Tuned!
Click here to know more.
60 seconds with Arun Ranganathan: An Interview About Scoliosis
Prof. Arun Ranganathan started the scoliosis service at The Royal London Hospital in 2012, training staff and lobbying for support. With medical professionals and community support he undertook the team's first operation in 2013. Now the service is fully operational with roughly 60 life changing surgeries taking place each year.
Click here to know more.